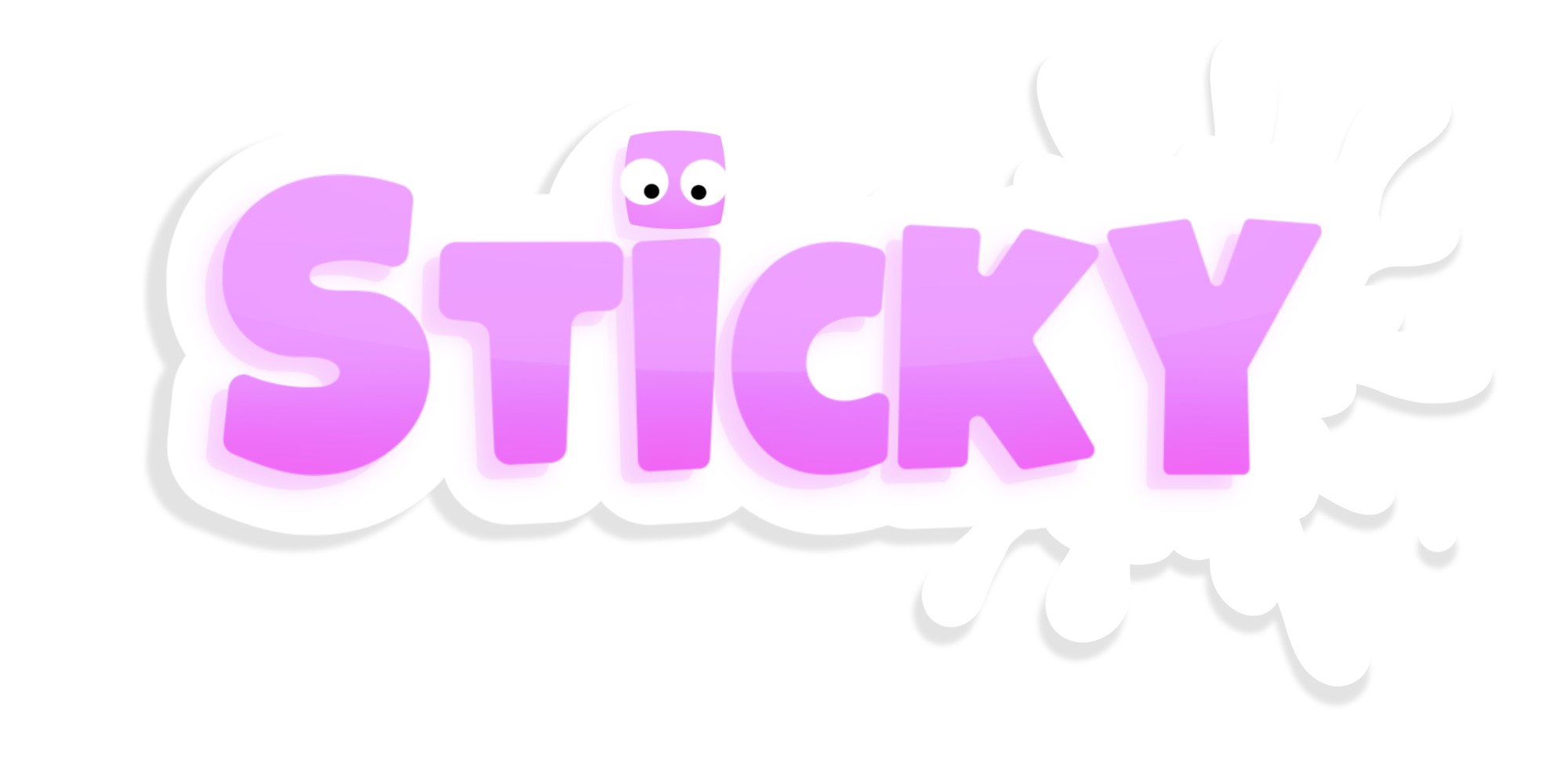 Description
Reach the basket on every level by jumping and sticking to surfaces and then only being able to jump straight out from that surface. These simple mechanics heavily rely on level design to create interesting gameplay. Master your jumps through 36+ levels and collect as many coins as you can to unlock new worlds. Stick to surfaces and use timing to perform nerve-wracking jumps. Collect gems to customize your look. Why not be a Sticky sponge or ninja?
History
Filip came up with the first prototype and eventually a MVP containing levels for the first worlds. Since Filip is a passionate level designer the time spent developing Shape Up (the previous game) built up an urge to start making levels again. So it was no-brainer that this game had to have levels. He also wanted to keep the same simple input as the previous game. This sounded easier than it was and making a unique gameplay with unique levels takes time in addition to everything else that has to be done. Thankfully Magnus and Emanuel joined to help out with proper UI and better looking 2D Art allowing Filip to focus on designing more levels, sound, 3d assets, vfx, music and other things. Sticky was first released for Android in October and on iOS (Sticky Adventures) December 2020.
Features
Stick to stuff!
One tap gameplay
4 different power ups
36+ challenging levels and more to come
4 unique worlds to master
Style your Sticky with sweet skins
---
Videos
Sticky Gameplay YouTube
---
Images
---
Logo & Icon
There are currently no logos or icons available for Sticky. Check back later for more or contact us for specific requests!
---
Request Press Copy
We are afraid this developer has not upgraded their presskit() to use distribute(). For security purposes, this form has been disabled.
---
Additional Links
---
About Skill2Win Studios
Boilerplate
An independent game development studio
More information
More information on Skill2Win Studios, our logo & relevant media are available here.
---
Sticky Credits
Filip Pilebo
Founder, Design, Art, Code, 3D, Audio
Magnus Jakobsson
UI, UX, Code
Emanuel Axelsson
2D Art
Contact
---
presskit() by Rami Ismail (Vlambeer) - also thanks to these fine folks